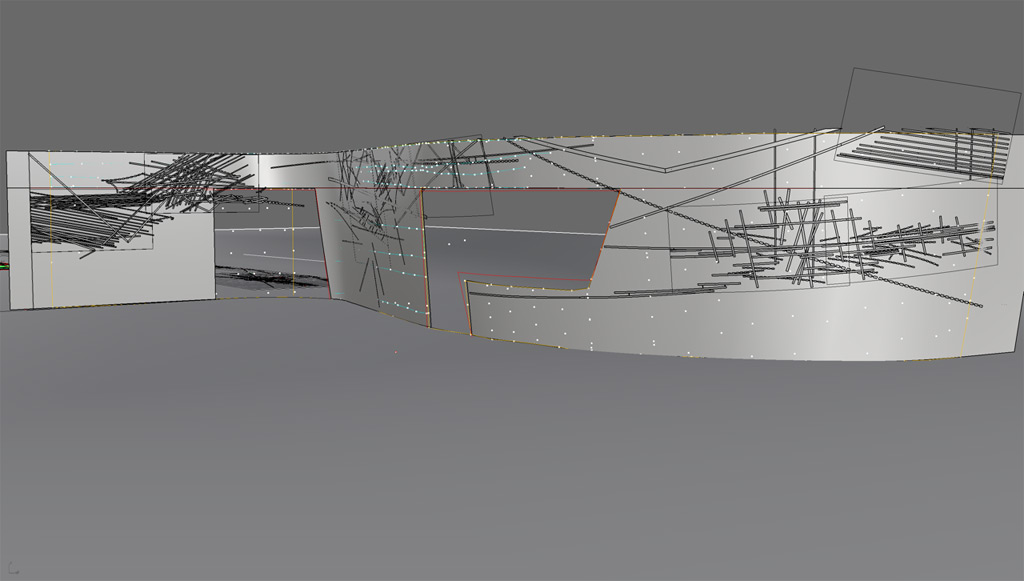 Feature Wall - Daniel Libeskind
L-Tower Lobby
The lobby installation is based on a musical drawing which brings together my interest in architecture, landscape, reality and the imagination. It is drawing in relief made of three parts: lines, shadows and the viewer. These three components combine to create an ever changing spectral and dynamic experience.
Even though the materials are static, the different angles from which the work can be viewed combine to tell a narrative that depends both on daily life and day dreams.
- Daniel Libeskind, 2014
INSTALLATION
Collaboration with
DYAN MARIE, Visual Artist (www.dyanmarie.com)
Fabrication & Installation by PUNCHCLOCK METALWORKS INC.
"Punchclock Metalworks were a pleasure to work with on the L-Tower lobby wall art installation. They were the crucial link to making our vision a reality and exhibited the highest levels of talent, enthusiasm and expertise"
- Jason Jimenez AIA | Senior Associate
STUDIO LIBESKIND | NEW YORK