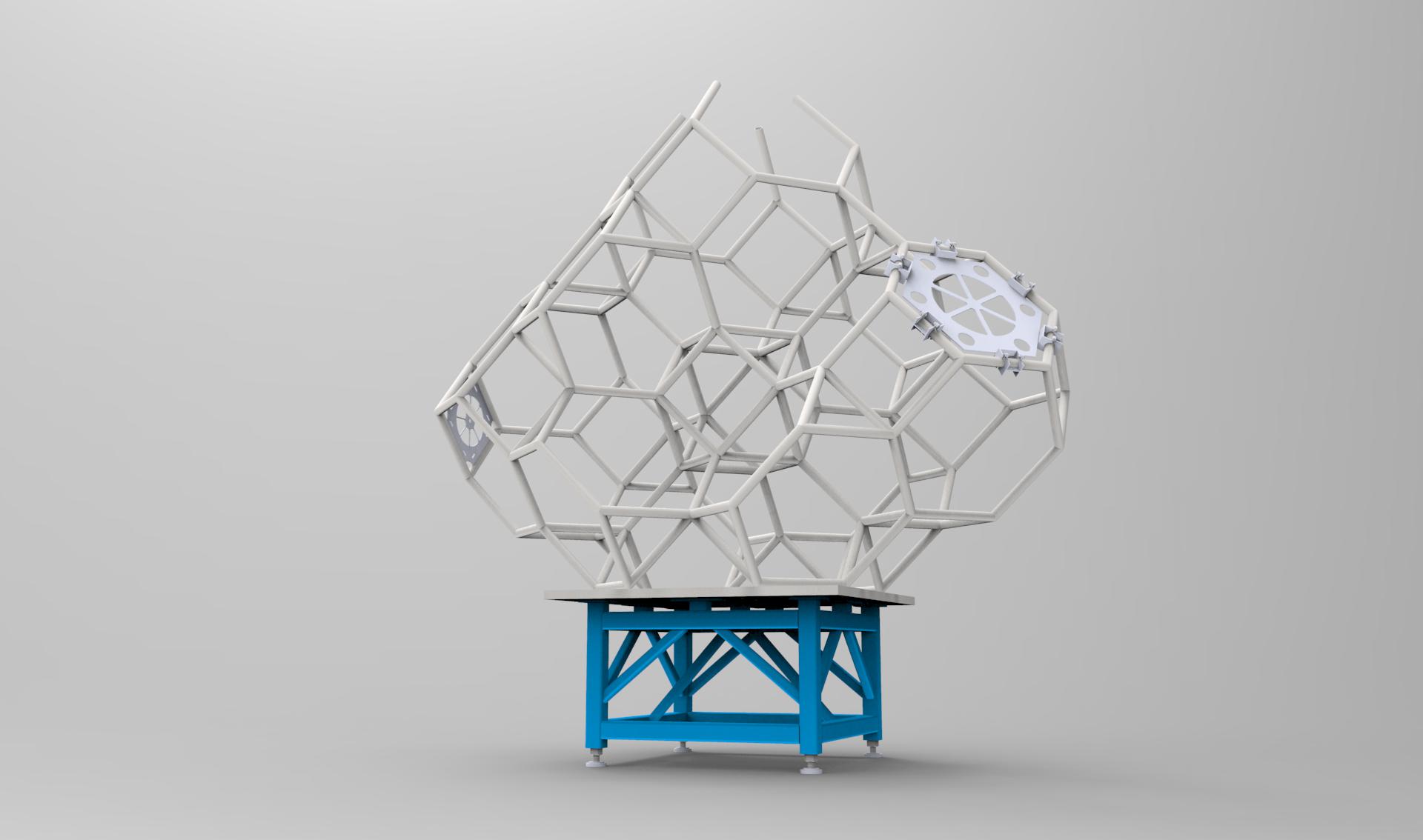 Molecular Trees @ Humber River Regional Hospital
25' tall stainless sculptural molecular trees at the north entrance to the new Humber River Regional Hospital on Wilson Ave. in Toronto. 5" stainless pipe trunks, 3" stainless pipe branches and 1.5" stainless pipe tessellation of Archimedean solids in the form of a canopy. 10 dia. aluminum spheres. Scroll right for lots of fabrication photos...
Art by Jennifer Marman, Daniel Borins & James Khamsi
Fabrication Development, Fabrication & Installation by Punchclock
Commissioned by Infrastructure Ontario
Molecular Tree Build Video
Time lapse of the buld sequence...